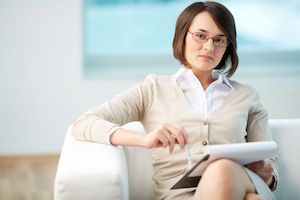 Parenting coordinators can make many things go more smoothly when children are involved in the divorce. They are appointed in high-conflict cases and even in cases where parents agree. They can quickly resolve smaller issues between parents concerning the children of the marriage. This can save the parents time, money, and aggravation. Your Okmulgee child custody attorney can tell you more, but there are some things that you need to know about working with a parenting coordinator in Oklahoma.
Parenting Coordinators Are Limited by Statutory and Case Law
Oklahoma statutes limit what a parenting coordinator can and cannot do, but so does case law. Statutory law prohibits a parenting coordinator from making permanent orders regarding custody.
In a recent Wirth Law Office case, the Oklahoma Supreme Court also decided that a parenting coordinator may not make recommendations regarding custody. To do so goes beyond the bounds of their authority. A parenting coordinator is not a custody evaluator or a guardian ad litem.
A parenting coordinator is supposed to be a neutral party. That precludes them from advocating for permanent changes.
Statements Made To Parenting Coordinators Are Not Confidential
Many think that the confidentiality they experience with their attorneys transfers to their relationship with their parenting coordinators. It is important to know that your relationship with your parenting coordinator does not carry any confidentiality. Anything you tell the parenting coordinator can be disclosed.
Statements made by you may end up in the parenting coordinator's reports. These reports become part of the court record, open to the general public.
It is important to remember that a parenting coordinator is not on your side. They are meant to remain neutral.
You Are Allowed Discovery Regarding A Potential Parenting Coordinator
The law specifically provides for discovery during the appointment of a parenting coordinator. You can obtain some information regarding the coordinator beyond the typical disclosures of a resume, prior legal issues, reprimands made by the coordinator's licensing board, and the like.
Discovery is not common and may not endear you to the parenting coordinator. However, sometimes the disclosure made can trigger a red flag regarding some aspect of the coordinator that may affect their ability to conduct their job effectively.
A parent is entitled to more information to decide whether to file an objection regarding the appointment. Rules vary regarding discovery from county to county.
Work Proactively With The Parenting Coordinator
One of the main advantages of working with a parenting coordinator is the speed at which smaller matters can be decided. That advantage can be lost if the parenting coordinator fails to file their recommendations with the court in a timely fashion.
A parenting coordinator must issue their recommendations within 20 days. However, just because the parenting coordinator issues their recommendation to the parents within that time frame, does not mean that they have filed the matter with the court within that time frame.
Unfortunately, parenting coordinators may run behind in filing papers with the court. This is an important part of getting a decision finalized.
A parent can work effectively with a parenting coordinator to ensure that matters are filed with the court. This begins the 10-day clock that allows a parent to object to that recommendation.
A parent can file the recommendation with the court and make sure it is given to the other parent. This is particularly true when it is a recommendation this parent wants to see implemented.
Hence, the other parent has 10 days to file an objection. If they fail to do so, a parent can draft an order for the court's review to make that recommendation a court order.
No Ex-Parte Communications
A parenting coordinator is not allowed to have ex-parte communication with the judge. Ex-parte communications are private communications regarding the case without the other side being present. This protects the parents and the coordinator's neutrality.
Thus, you do not have to worry about the parenting coordinator's communications with the judge. The parenting coordinator communicates with the judge through their reports.
Any further questions or concerns you have about working with a parenting coordinator should be brought to your Okmulgee divorce attorney. Your attorney is experienced in this area and can answer your questions. Get help when you need it.
Free Consultation With An Okmulgee Attorney
Call 918-756-9600 now for a free consultation with a qualified Okmulgee attorney at Wirth Law Office – Okmulgee.
Or, enter your legal question or concern in the firm at the top right of this page, and one of our attorneys will email or call you.