The Wirth Law Office – Okmulgee is dedicated to providing superior legal representation to residents of Okmulgee County, Oklahoma.
Providing legal representation in eight (8) practice areas (Bankruptcy, Criminal Defense, Estate Planning, Family Law, Personal Injury, Probate, Social Security, and Workers' Compensation), the Wirth Law Office – Okmulgee provides a wide range of services for the Okmulgee community, but do not call it a general practice firm. The Firm is tightly focused on the eight practice areas offered. Please review the Case Results page for information on some of the Firm's attorney's successes.
Okmulgee Attorney – Bill Hoskison, Esq.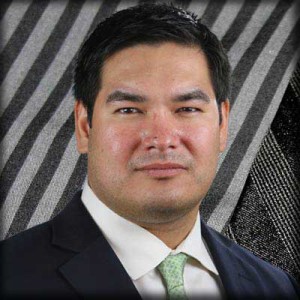 Born and raised in Okmulgee County, attorney Bill Hoskison returned home to take charge of Wirth Law Office's Okmulgee law office in 2015.
Hoskison was admitted to practice law in Oklahoma in 2013. After completing law school and joining the Oklahoma Bar Association, Hoskison worked as a legal adviser for the Seminole Nation of Oklahoma and the Bureau of Indian Affairs.
Education
Oklahoma City University School of Law
Oklahoma City, Okla.
Juris Doctor, May, 2013
University of Oregon
Eugene, Ore.
Master of Arts in Education, August, 2010
Haskell Indian Nations University
Lawrence, Kan.
Bachelor of Arts in American Indian Studies, May 2009
University of South Dakota
American Indian Journalism Institute
Vermillion, S.D.
Certificate of Journalism, June 2005
Bar Admissions & Organizations
Oklahoma Bar Association
Oklahoma Teaching Certificate
Contact Information
Bill Hoskison
Wirth Law Office – Okmulgee
309 W. Seventh St. Suite 100
Okmulgee, OK 74447
Telephone: (918) 756-9600
Toll Free: 1 (888) 947-8452
Fascimile: 1 (918) 879-1682
Email: bill@okmulgeeattorney.com
Tulsa Attorney – James M. Wirth, Esq.
James M. Wirth is the founder of the Wirth Law Office and the primary lawyer at the Wirth Law Office's Tulsa location.
Founder and Managing Attorney
Contact Information
James M. Wirth, Esq.
Wirth Law Office
201 W. Fifth St., Suite 407
Tulsa, OK 74103
Telephone: (918) 879-1681
Facsimile: (918) 879-1682
Email: james@wirthlawoffice.com
Google+
Facebook
Bar Admissions & Organizations
James M. Wirth was admitted to practice law in the State of Oklahoma on September 28, 2004. Since that time, Mr. Wirth has additionally joined membership in the following Admission Bars:
Oklahoma Bar Association
Tulsa County Bar Association
United State District Court – Northern District of Oklahoma
Muscogee (Creek) Nation Tribal Court
Oklahoma Criminal Defense Lawyers Association
Brown Mackie College Criminal Justice and Legal Studies Program Advisory Council
Education
University of Tulsa – College of Law
Juris Doctor (JD) Law ( 2001 – 2004)
Academic Scholarship
Graduated "With Honor"
CALI Excellence for the Future Award
Entrepreneurial Law Certificate
Oklahoma State University
Bachelors of Science (BS) Finance (1999 – 2001)
Minors in Accounting & Economics
Academic Scholarship
Graduated Magna Cum Laude
Rogers State University
Associates of Arts (1997 – 1999)
Graduated Cum Laude
Full 100% Academic Scholarship
Sequoyah High School
Located in Claremore, Oklahoma
Class of 1997
Additional biographical information and anecdotes on case successes can be found on the Wirth Law Office's Tulsa Web site, through the following links:
Free, No Pressure Consultation
Call (918) 756-9600 or (888) Wirth-Law now for a free consultation with an Okmulgee Oklahoma lawyer at the Wirth Law Office – Okmulgee. Or, enter your legal question or concern in the firm at the top right of this page, and one of our attorneys will email or call you. Finding the right Okmulgee lawyer for you can be difficult; call the Wirth Law Office – Okmulgee at (918) 756-9600 and let us demonstrate why Wirth Law is the firm for you.